I am currently working as the Director at the International School of Zug and Luzern (ISZL). Prior to Switzerland, I worked at schools in Brasilia, São Paulo, Buenos Aires, and Swaziland, Originally from Chelmsford, Ontario, Canada, I have since lived in the Canadian cities of Toronto, Calgary, Ottawa, and Waterloo in addition to living overseas working in the field of international education for over twenty years. My academic background is in mathematics and computer science though I shifted to education shortly after graduation realizing where my professional passion was to be found. I am currently working on my Ph.D. in Educational Policy and Administration at the University of Minnesota.
In addition to my work at ISZL, I have also served or am serving in the following roles:
President, Board of Directors – Association of American Schools of South America (AASSA)
President, Association of American Schools in Brazil (AASB)
Advisory Council – AdvancED International School Accreditation
Board Member – Kohinoor International School
Board Member – The International Educator (TIE)
The inspiration for this blog first came from a short video clip of Seth Godin and Tom Peters talking about their reasons for blogging. Seth Godin shared that, "it doesn't matter if anyone reads [your blog], what matters is the humility that comes from writing it, what matters is the metacognition of thinking about what you are going to say."  Tom Peters highlighted that "no single thing in the last fifteen years professionally has been more important to my life than blogging. It has changed my life, it has changed my perspective, it has changed my intellectual outlook, it has changed my emotional outlook…"
Given these lofty words and perspectives, I found it hard to resist the temptation to give blogging a try. This blog is my first attempt at blogging and it is my hope that I am able to contribute to the conversation about K-12 education while also realizing some of the personal growth referred to in the previous paragraph.
Please feel free to contact me via this page or any of the following links: Twitter, Linkedin
Barry Dequanne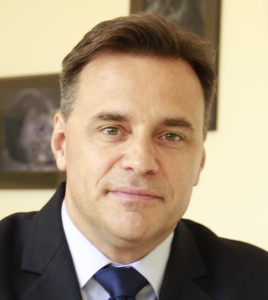 CONTACT ME: